Several new PCB processes have become available recently, including EPAG (Electroless Palladium/ Autocatalytic Gold) and EPIG (Electroless Palladium / Immersion Gold.) I'm certain there will be more. How do we know that an XRF purchased today will accurately quantify all of the new deposit combinations?
Yes, the demand for thicker gold on many PCB designs, and the trend away from nickel for a host of reasons, has given rise to new processes that are certain to become more common.
All Bowman's benchtop XRF systems precisely measure up to 5 plated layers, from aluminum through uranium on the periodic chart. Bowman optics and detector technology is exceptionally well suited for the specific processes you mentioned- and others we know of that are under development and will debut in the near future.
We have a German XRF system and need a 2nd instrument. What are the advantages of a Bowman XRF?
Bowman systems have important technical and service-related advantages over foreign-made devices! Bowman XRF instruments have lower detection limits and short measurement times. They are powered by leading edge software that combines intuitive, visual controls with time-saving shortcuts, flexible searchability and the industry's only true one-click report generator. The Bowman XRF tech service team provides comprehensive, same-day service response for every benchtop XRF unit. (No overseas manufacturer can begin to match that commitment!) We also help customers streamline their test processes, and generate the information required, in less time. Learn more.
Does Bowman provide support for Fischer systems?
Bowman has a robust local service network to support every benchtop XRF measurement system, at every customer location, including systems manufactured by Fischer, Hitachi / Oxford, Seiko and CMI. We provide comprehensive, same-day response for service, calibration and repair; we also supply foil and plated standards for every application. Bowman service technicians often work with customers to streamline their testing processes, and to generate the qualitative and quantitative information that's required, in less time.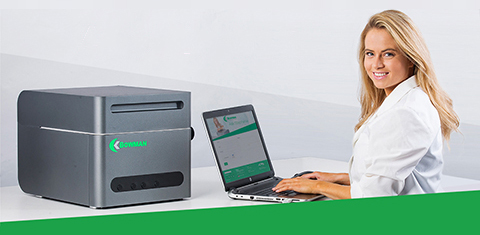 What would you like to know about XRF measurement?
Each week, we're choosing one question, publishing the answer on our social media pages, and sending the person who asked a $10 amazon gift card as our thanks!