How often should I turn my XRF Unit off?
You can safely keep any Bowman XRF unit on continuously. If you have an issue with power availability in your facility, you may even want to consider an uninterruptible power supply. All of the powered instruments in your quality lab will benefit from this – in major and minor ways. A major advantage is stability, which will always be greater with continuous power. An example of a relatively minor advantage is the life expectancy of instrument lights.
What can Bowman's service team do for me?
Bowman has a robust local service network to support every benchtop XRF system, at every customer location, whether it's a Bowman, or a system made by Fischer, Hitachi / Oxford, Seiko – or CMI. We offer applications consulting, instrument installation and operator training, service and repair, plus foils and hard-plated standards for all XRF equipment and applications. XRF calibration is performed at Bowman's ISO/IEC 17025 Accredited Lab.
I work in quality, but am new to XRF testing. How can I quickly learn the basics of XRF measurement? (We're in Indiana.)
We have field partners covering Indianapolis, Fort Wayne and Evansville, (actually, every major US city!), and could have an XRF specialist visit your lab, explain to you (and your colleagues, if you like) how the technology works, the differences in XRF systems, etc. If you're interested, email me at sales@bowmanxrf.com.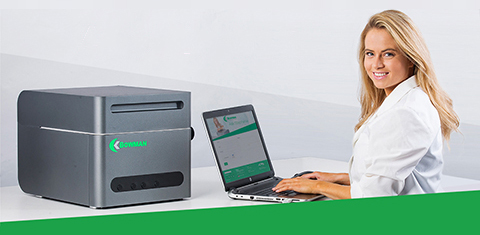 What would you like to know about XRF measurement?
Each week, we're choosing one question, publishing the answer on our social media pages, and sending the person who asked a $10 amazon gift card as our thanks!