May, 2019 – Get up-close with the year's most notable XRF system at SUR/FIN, June 3-5! Bowman's G Series measures the widest range of sample sizes, shapes – and up to 5 layers simultaneously, all of which can be alloys. Ideal for automotive applications such as ZnFe/Fe and ZnNi/Fe; plumbing applications including Cr/Ni/Cu/ABS; tooling applications including TiCN/WCo, and TiAlN/WC. The proximity of the X-ray tube to the detector produces more than 3X the photon counts of conventional XRFs in a shorter time.
More at booth 334, or on our G Series product page.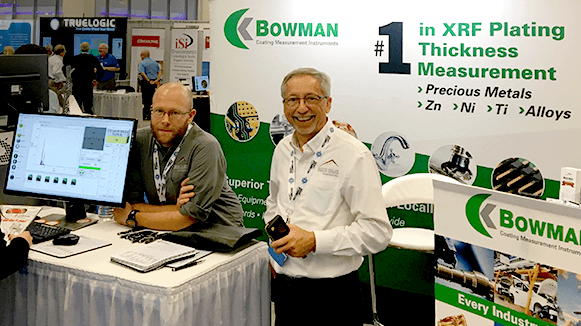 Bowman XRF systems are exhibited worldwide.