February, 2021 – Mumbai. Bowman and its India partner, Quantum Equipment Co. Pvt. Ltd., have debuted an important addition to their suite of benchtop XRF composition analysis systems.
The Q-series Karatmeter is a robust system, developed exclusively for the India market, that's ideal for gold assay measurement and other precious metal analysis.
The two most distinctive features of the Q Series are "top-down" measurement using a manual Z-axis movement, and precision video imaging.
The standard Q-series Karatmeter includes a single fixed collimator, solid-state PIN detector, and long-life micro-focus x-ray tube. As with all Bowman models, the components can be upgraded to include multiple collimators, a variable focal camera, or an SDD detector.
Like others in the Quantum portfolio, Q-series Karatmeter XRFs simultaneously measure up to 30 elements in a single alloy. Element range is Al (13) through U (92.)
To quantify composition in the alloy from the detected photons, Q-series systems run advanced Xralizer software. Xralizer combines intuitive controls with time-saving shortcuts, extensive search capability, and "one-click" reporting. Equally important: Karatmeter XRFs are full-access instruments from the day of install: there are no dongles or lock-outs to complicate, delay, or add cost.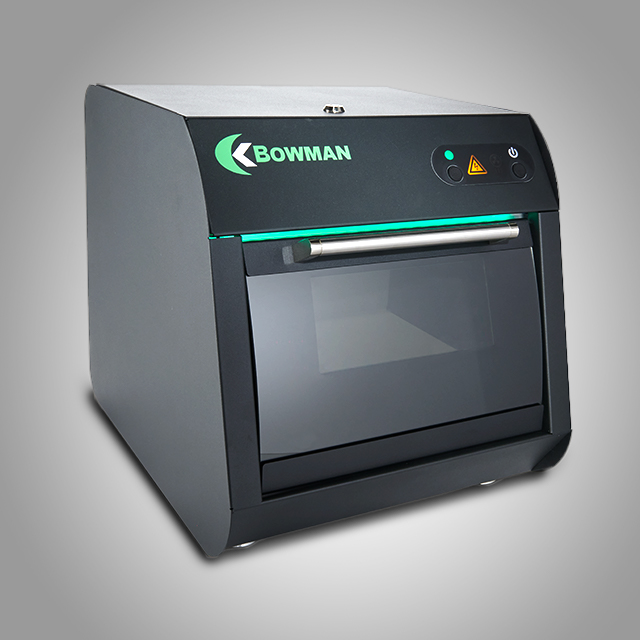 Bowman's Q-series desktop XRF was developed for gold assay, quality labs and production environments. It is highly advantageous for users with limited benchtop space – or budget limitations. Q-series XRFs are ideal for both gold assay and alloy composition